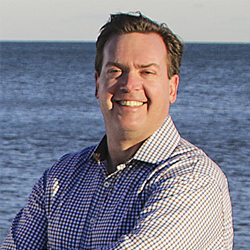 Mark G. Bosland | Founder | President
As the founder and president of New Harbor Venture Partners (NHVP), Mark brings over 28 years of experience in raising capital for and investing in healthcare and life science companies. Mark founded and successfully managed Rockport Venture Partners (RVP), an exclusive placement agent operating in that space, from 2001 to 2017. As one of the first and only agents to introduce the new European venture capital community to US life science companies, the firm successfully closed 15 transactions and raised more than $170 million in its first five years. From 2005 to 2014, Mark was also a founder of and general partner at the Rockport Venture Fund, investing exclusively within the life science industry.
Before founding RVP, Mark was a director at Quan Ventures, a Swiss-based technology crossover venture fund, and worked on Wall Street raising capital for both private and public companies from European investors.
Mark holds a BS in Economics from Rutgers University, is a steadfast Scarlet Knights fan and loves to return to Block Island, Rhode Island as often as he can. His lifelong interest in the ocean and connection to New Harbor on the island was the inspiration for the name of his new venture.
Beat Merz, PhD | Managing Director | Europe
Dr. Beat Merz brings 17 years of experience in venture and growth-stage equity financing and operations to NHVP, including management and leadership of over $150 million in equity financing. Before joining NHVP, he was a managing director in charge of European equity at Rockport Venture Partners. Beat was also previously a partner with Ares Life Sciences and was responsible for venture and private equity investment management as an investment adviser of HBM Partners. Prior to joining HBM Partners, he was a managing director at NMT New Medical Technologies, where he provided capital, professional advisory services and start-up support for early-stage medical device companies.
Throughout his career, Beat has directed investments in US, European and Israeli-domiciled companies as well as provided board supervision for many of them. He currently serves or has served on the board of directors of AO Invest, Micrus Endovascular (acquired by JNJ), Thommen Medical (acquired by private investors), Asthmatx (acquired by BSX), Precimed (acquired by Greatbach), Devax (acquired by BioSensors), BioControl Medical, Southeastern Technologies (acquired by Autocam Medical), Mininavident and Augmedics Ltd.
Beat holds a PhD in Biomechanics from ETH Zurich, Switzerland and an MBA from the University of Strathclyde, Glasgow, UK. He is an avid volleyball and beach volleyball player who tours the world with the Swiss 50+ volleyball team, Swiss Volley Masters.
Jake Hindelong | Managing Director | United States
Jake brings a unique set of relationships and a financial research perspective to help NHVP's clients raise capital. As a sell-side equity research analyst covering healthcare and technology companies at Credit Suisse, Imperial Capital and other Wall Street firms, he published detailed industry and company-specific analyses and worked closely with institutional investors. Prior to NHVP, he was a managing director at Rockport Venture Partners, where he specialized in healthcare and focused on digital health.
Jake holds an MBA from the NYU Stern School of Business and a BS in Management from Boston College. His West Coast sojourn at Yahoo! Finance years ago included introductions to yoga and surfing, which maintain a healthy place in his weekend warrior routine of playing and coaching local sports.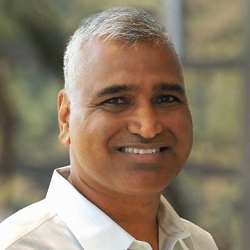 Shailendra Mahajan | Managing Director | United States
Shailendra Mahajan is a seasoned investor with extensive experience in the healthcare industry. He co-founded and served as the managing director of Maxim Ventures, a $200 million fund that specialized in digital health and medical devices. Mahajan invested in over 20 healthcare startups and was recognized by CB Insights as one of the '15 Smart People in Healthcare' in 2018. He also co-invested with top institutional and healthcare corporate venture capitalists.
Mahajan's expertise in system design, sales, and go-to-market strategy has helped him identify and mentor promising entrepreneurs. He has served as a board member or observer in more than 10 companies, including toSense (acquired by Baxter), LVL (acquired by Happy Health), and Soterra Wireless (acquired by Foxconn). He is also National Association of Corporate Director (NACD) fellow since 2018.
Mahajan earned a Master of Science in Electrical Engineering from Texas A&M University and has completed executive management courses at Stanford University, MIT, UC Berkeley, and UT Austin. His knowledge and experience have made him a sought-after expert in the healthcare industry and is often invited to judge startup pitches or join panel discussions.